MR Reporting Software
#1 MR Reporting Software In India
Quick & Easy MR Reporting with 100% Accuracy
Save time in preparing and submitting medical representative reports with pharma reporting software. All types of reports required to pharmaceutical admins can be generated automatically including expense reports, call report, doctor coverage report, attendance report, employee productivity report, start & end time work report, daily activity report of medical representative and more with the help of MR reporting software. Pharma sales force automation software makes it easy for the salesforce administrators to get all the reports in real time.
Secure & Easy Monitoring
Monitor, track, manage, and improve pharma sales force efficiency with pharma reporting software. Know the location of your medical representatives in real time and optimize their deployment. MR Reporting Software with its unique geo-tagging facility allows support teams to monitor the work of medical representatives throughout the day thereby increasing transparency & accountability and decreasing false reporting & fuel expenditure. Pharma sales force automation software also shows the GPS location of the doctors and making it easier for MR to visit the doctors.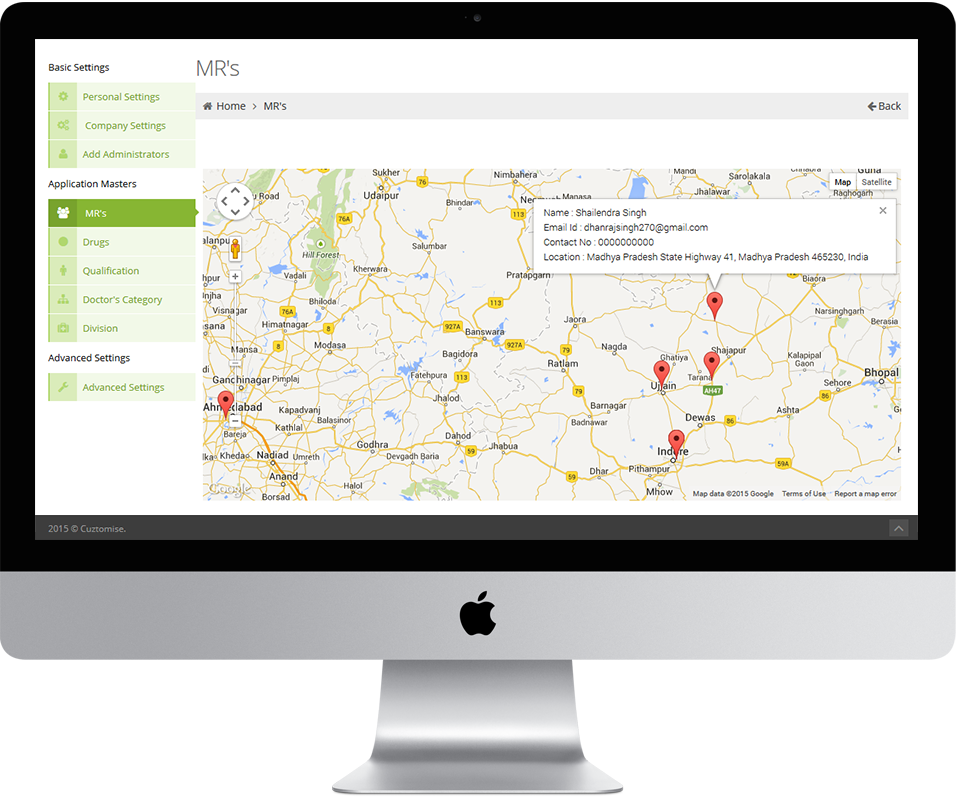 Smart Analytics
Analyze the productivity of employees without needing an expert for data interpretation for research purposes and make effective decisions with pharma reporting software. MR reporting software quantifies performance of medical representative teams through powerful analytics provided by Cuztomise's sales force automation software. Pharma SFA software helps in the analysis of data gathered by the mr reporting application smartly. It can be easily integrated with Microsoft Power BI, Jaspersoft and SAP.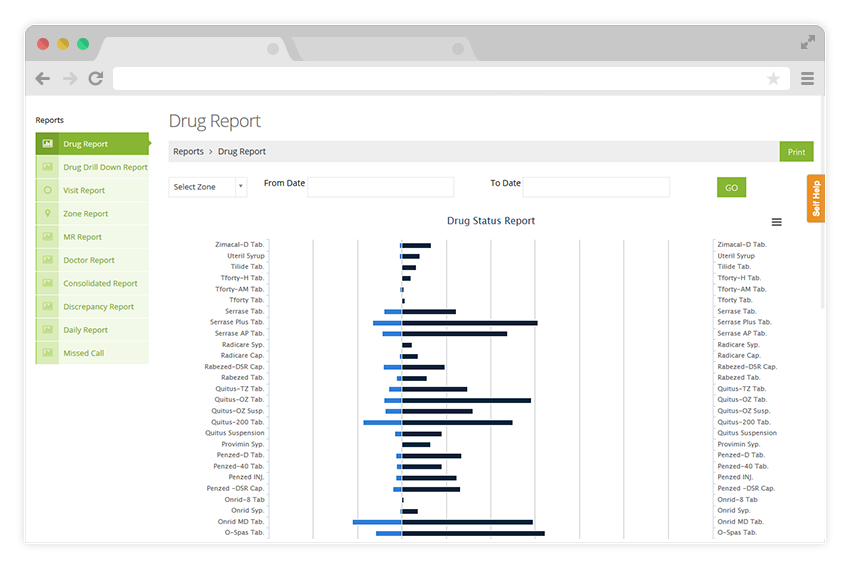 MR Reporting Software Features List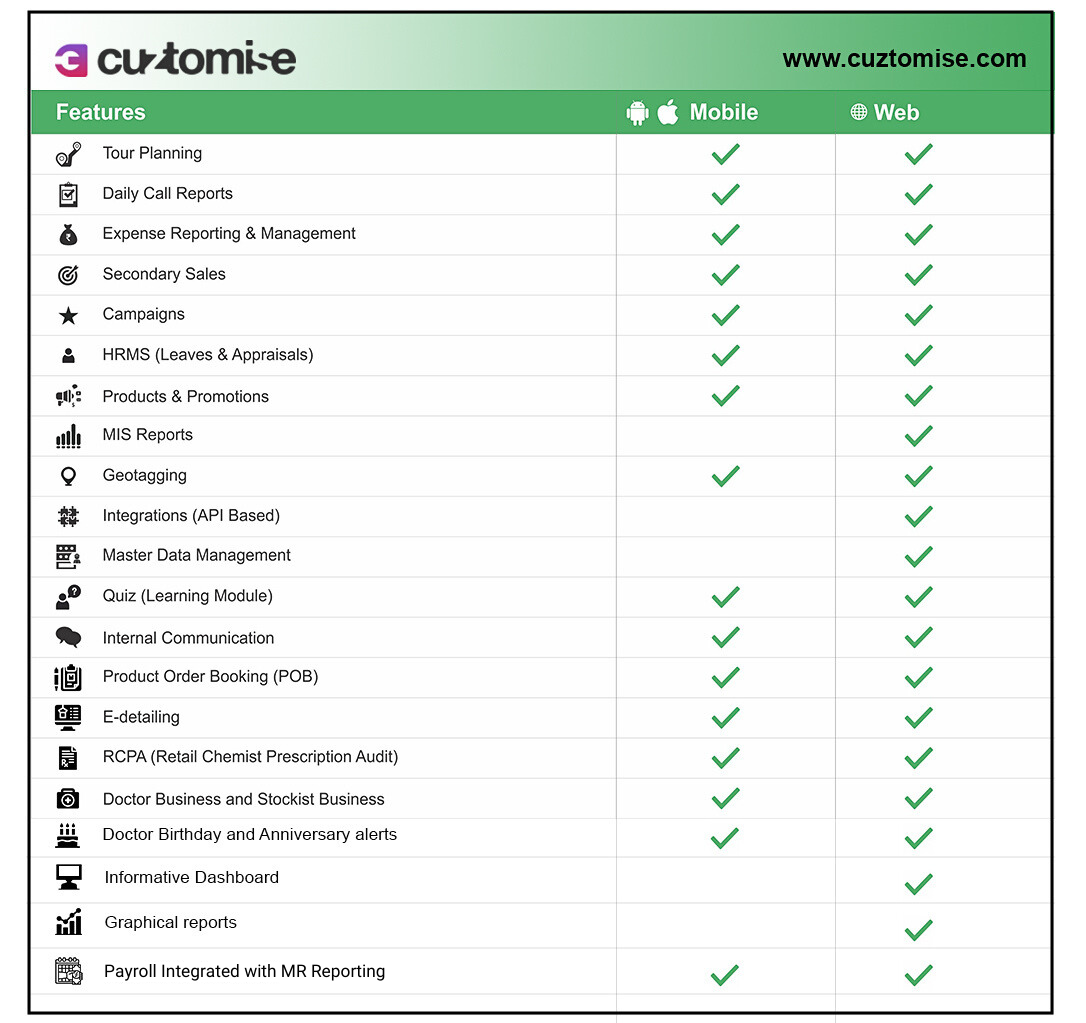 Some of Our Clients